Sweet Potato Corned Beef Hash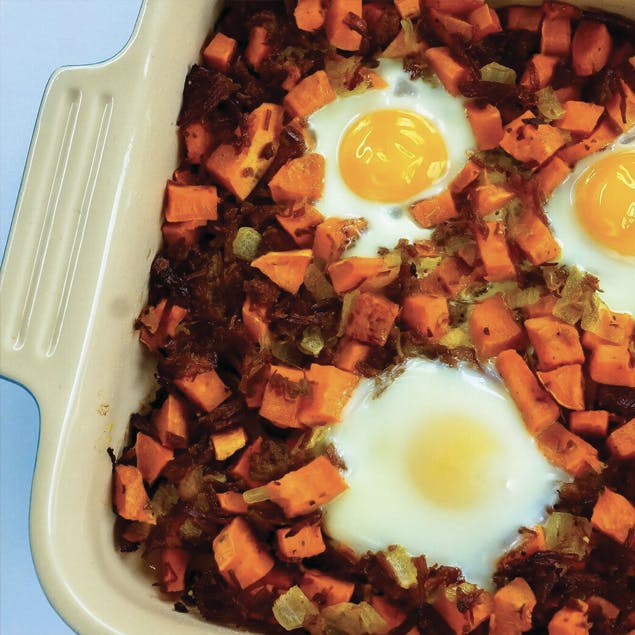 Start your morning right with this Sweet Potato Corned Beef Hash recipe.
Prep Time 15m | Cook Time 15m | Ingredients 7 | Serves 3
Ingredients
1 tbsp oil
1 medium onion, chopped
2 cups cooked Grobbel's corned beef, shredded (leftovers are great)
3 large sweet potatoes, chopped
2 cloves minced garlic
1 tsp crushed red pepper
3 eggs
Directions
Heat oven to 350 degrees F. Heat oil in a skillet. Saute onions until they become translucent, about six minutes.
Add corned beef and cook for 10 minutes. Add garlic, red pepper and sweet potato. Add salt and pepper to taste.
Cook 15 minutes until sweet potatoes are golden brown and soft.
Create three holes to place eggs. Crack eggs into each hole and place skillet in oven for 10 minutes or until eggs are cooked to desired doneness.