Reuben Stuffed Mushroom Caps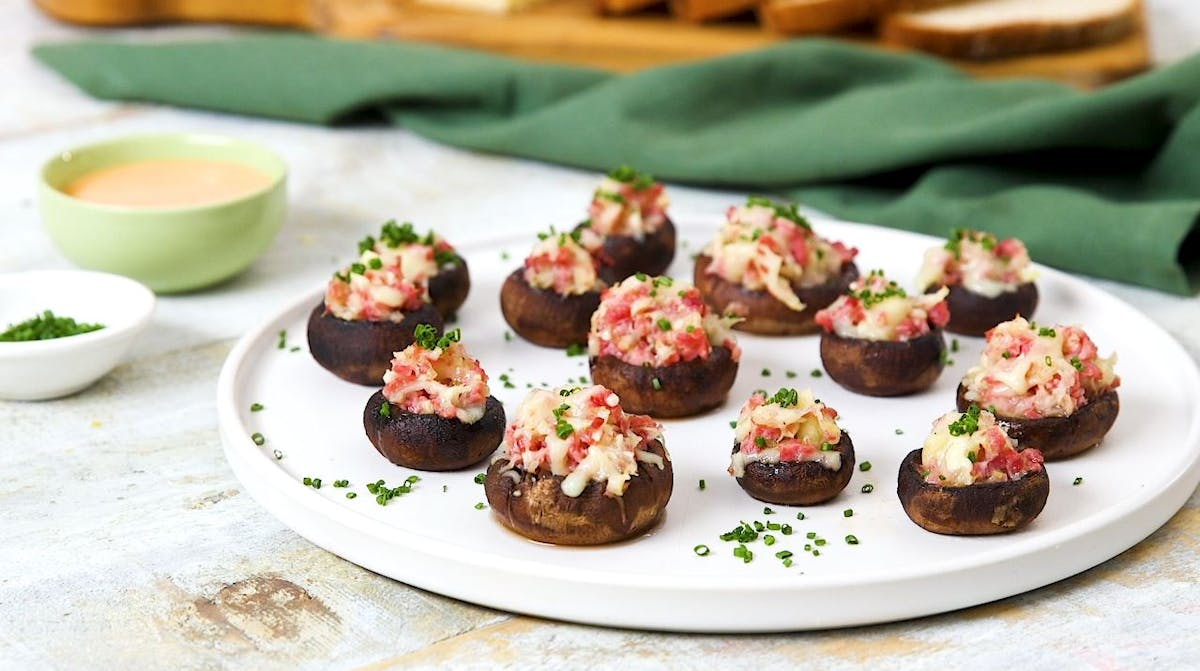 Prep Time 10min | Cook Time 25min | Ingredients 8 | Serves 4

Ingredients:
3/4 cup finely chopped, cooked Grobbel's Gourmet Corned Beef, Flat Cut
1 cup shredded Swiss cheese, divided
1/2 cup sauerkraut, drained well
1 clove garlic, minced
2 tbsp melted butter
16 cremini mushrooms, stems removed
2 tbsp finely chopped fresh chives
1/2 cup prepared Russian dressing
Directions
1. Preheat oven to 400°F. Stir together corned beef, 1/2 cup Swiss cheese, sauerkraut, garlic and melted butter until well combined.
2. Place mushrooms on parchment paper-lined baking sheet; bake for 8 to 10 minutes or until slightly tender.
3. Remove mushrooms from oven. Carefully spoon 1 tbsp filling into each mushroom cap; sprinkle with remaining cheese.
4. Bake for 12 to 15 minutes or until mushrooms are tender and cheese is melted. Sprinkle with chives. Serve with Russian dressing for dipping.