Mini Roast Beef Sandwiches with Caramelized Onions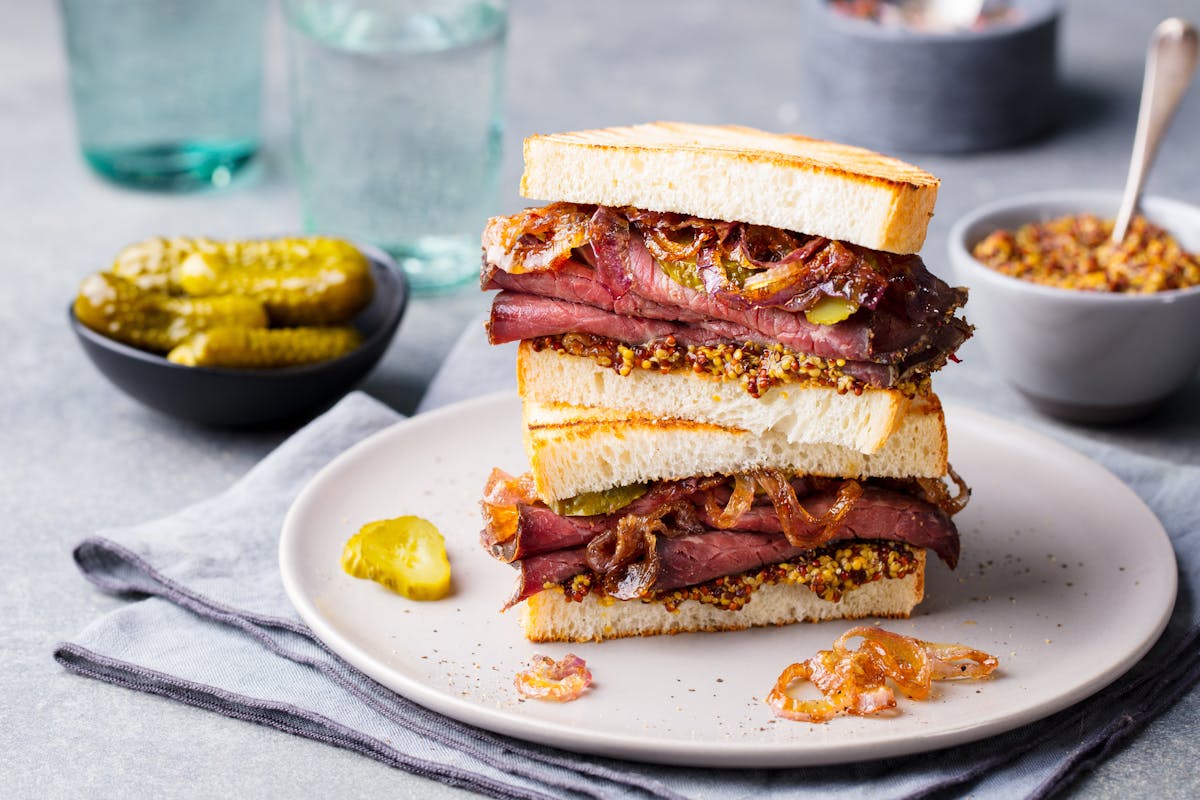 Whip these out the next time you have guests and they'll be raving about them.
Ingredients 6
Ingredients
Cocktail Bread (2.5″ x 2.5″ slices)
Grobbel's Shaved Roast Beef
Thinly sliced swiss cheese
Thinly sliced onion (Vidalia's are perfect if in season)
2 tbsp butter
Brown Sugar (portion as desired)
Directions
1. Slice onion thinly.
2. In a non-stick pan, add onion, butter and brown sugar.
3. Cook on low heat until desired doneness.
4. From bottom piece of bread and up, place one piece of Grobbel's Shaved Roast Beef, carmalized onions and swiss cheese. Portion as desired.
5. Pre-heat oven to 425 degrees and bake for approximately 7 minutes or until cheese is melted.