Mini Reuben Sandwich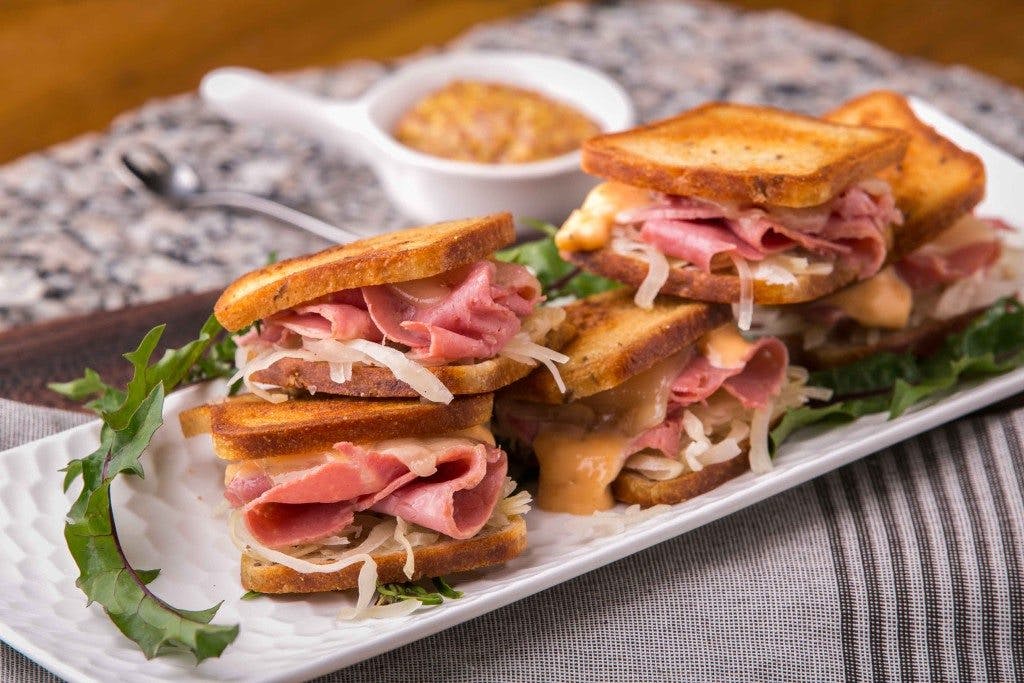 A real crowd-pleaser, watch as these hors d'oeuvres fly off the plate.
Prep Time 5m | Cook Time 7m | Ingredients 6
Ingredients
Cocktail Bread (2.5″ x 2.5″)
Cooked Grobbel's corned beef, thinly sliced
Swiss Cheese, thinly sliced
Sauerkraut (optional)
Thousand Island Dressing (optional)
Mustard -yellow or spicy (optional)
Directions
1. Preheat oven to 425 deg. F.
2. On a cookie sheet or ovenproof pan arrange bread slices in one layer.
3. Top each slice with corned beef, mustard or thousand island dressing, sauerkraut, and cheese.
4. Top off each sandwich with a slice of bread.
5. Bake approximately 7 minutes or until cheese has melted.