Dinty Moore Sandwich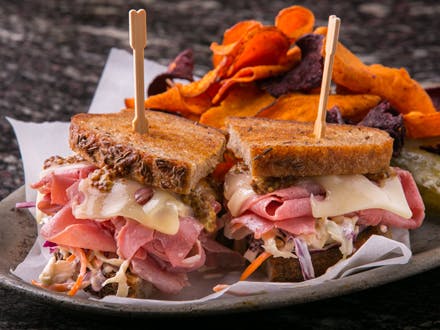 Cool, crisp coleslaw and melty swiss layered with warm corned beef give this Deli classic a refreshing change.
Ingredients 5 | Serves 1
Ingredients
2 Slices rye bread
3oz cooked Grobbel's corned beef, thinly sliced
2oz coleslaw
2 Slices swiss cheese
1 tbsp Russian dressing
Directions
Layer cheese, meat, coleslaw, condiment and cheese between two slices of bread. Place on a non-stick cooking surface.
Grill to a golden brown on each side. Serve immediately.
For best flavor and texture, grill without butter or margarine.