Dinty Dog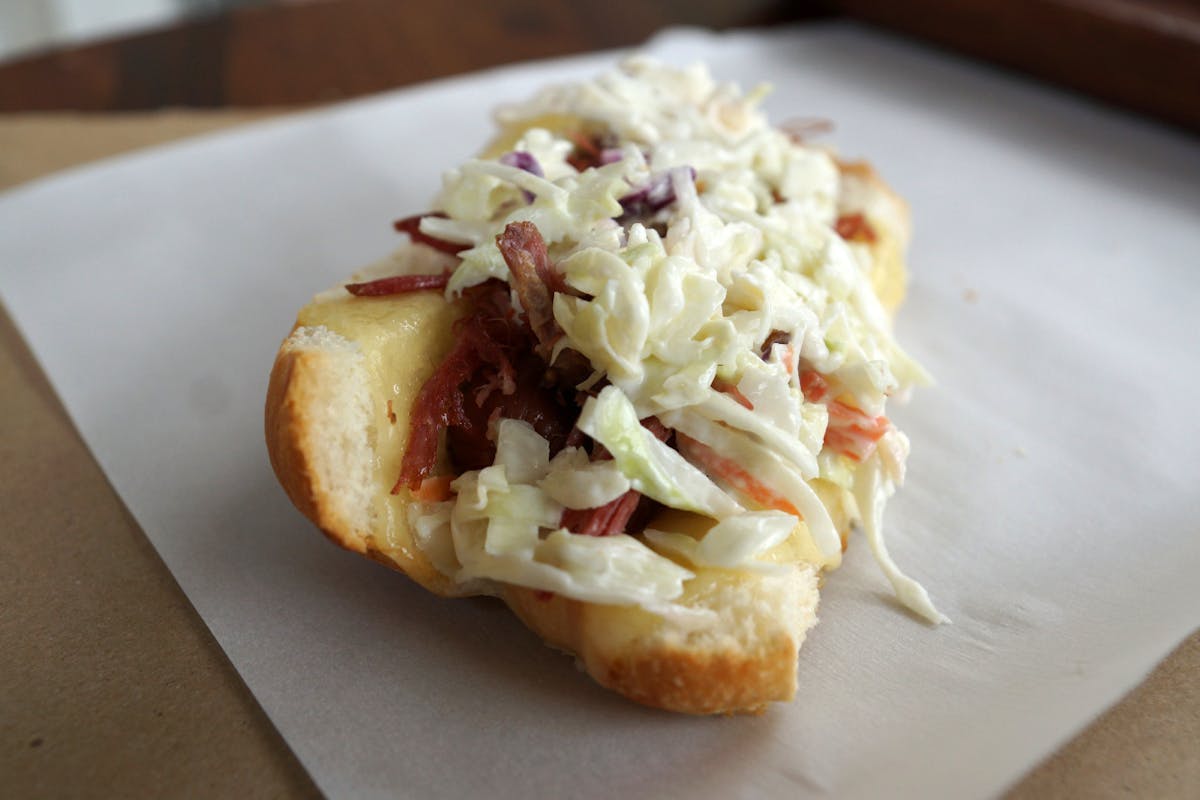 Dinty Moore or Hotdog? Why not both! Our Dinty Dog is piled high with crunchy, crisp coleslaw and shredded corned beef.
Ingredients 6 | Serves 4
Ingredients:
4 hot dogs, grilled
4 hot dog buns
6 oz Shredded Grobbel's corned beef flat cut
6 oz shredded swiss
8 oz coleslaw
Thousand Island dressing
Directions:
Place grilled hot dogs in hot dog buns. Top with desired amounts of shredded corned beef, swiss cheese and coleslaw. Drizzle with thousand island dressing. Serve and enjoy!