Corned Beef with Avocado and Garlic Aioli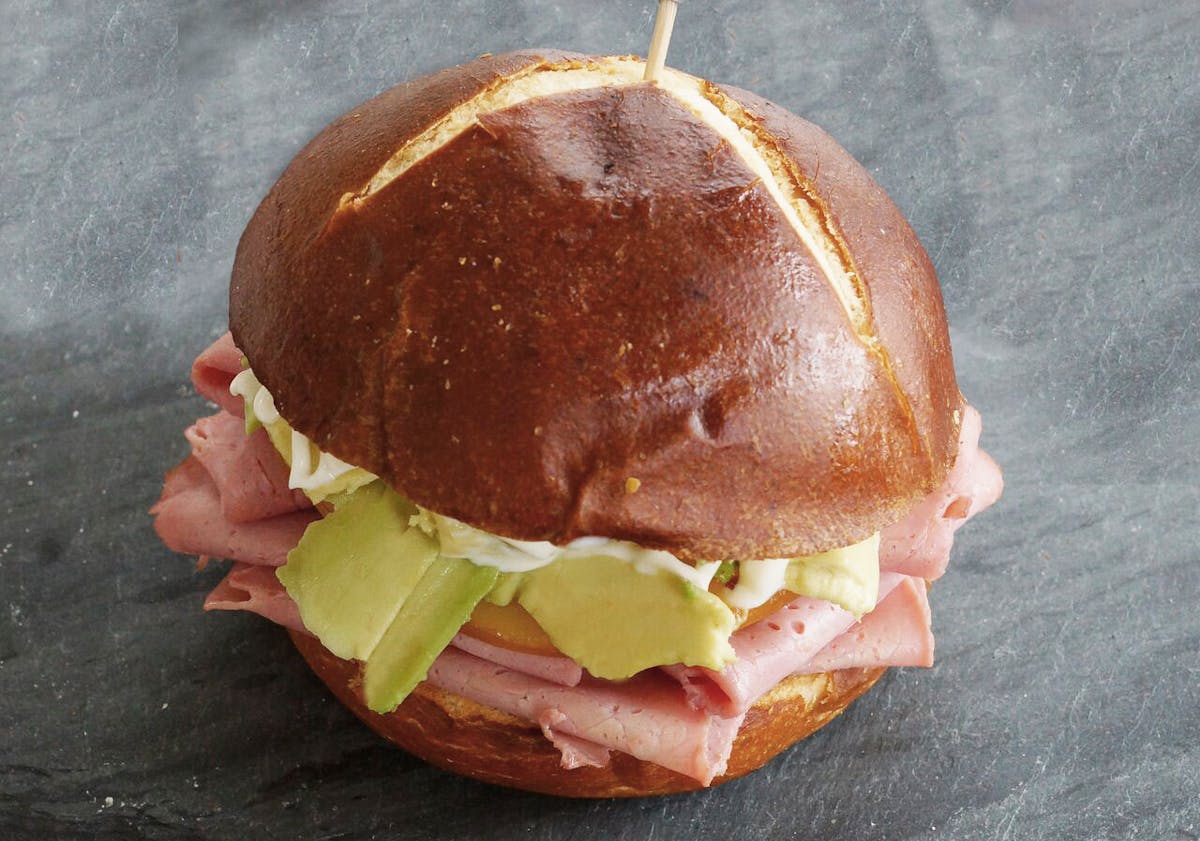 Top a pretzel bun with delicious corned beef, avocado, smoked gouda and garlic aioli.
Prep Time 10m | Ingredients 6 | Serves 1
Ingredients
1 pretzel roll
butter
4 slices of Grobbel's cooked corned beef
2 slices smoked gouda
1/2 avocado, sliced
garlic aioli
Directions
Heat pan to medium high heat. Slice the pretzel roll, butter each half and place in pan, butter side down. Heat until golden brown. Remove pretzel roll from heat and top with corned beef, smoked gouda, avocado and garlic aioli. Enjoy!