Corned Beef Shawarma Wrap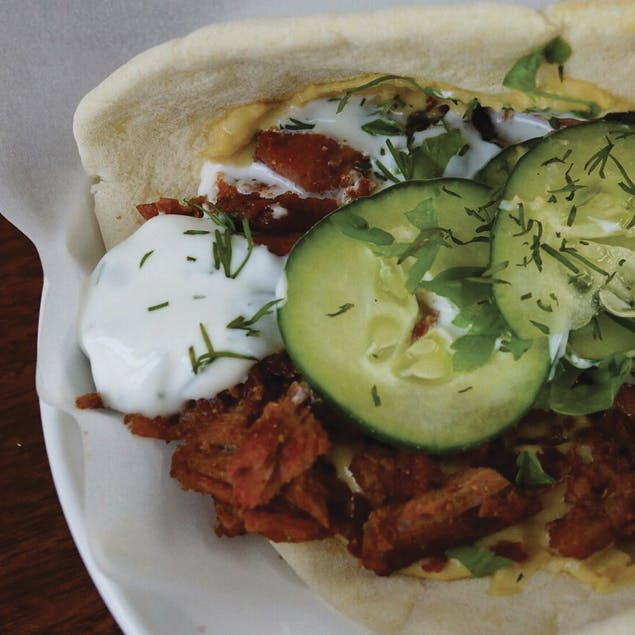 Tangy, refreshing and a surprising twist to a classic.
Prep Time 10m | Cook Time 15m | Ingredients 17 | Serves 4
Ingredients
1/2 teaspoon ground cumin
1/4 teaspoon ground coriander
1/4 teaspoon paprika
1/8 teaspoon cayenne pepper
1/8 teaspoon cinnamon
4 tablespoon olive oil
Salt and pepper to taste
1 pita
8 oz. Grobbel's corned beef, cooked and shredded
3 oz hummus
1 cup yogurt
1/4 teaspoon grated garlic
4 tablespoons lemon juice
2 tablespoons chopped dill
2 tablespoons chopped mint
Chopped cucumber
Pickled vegetables
Directions
Add cumin, coriander, paprika, cayenne, cinnamon, salt and pepper to shredded corned beef and cook in a frying pan on medium-high heat for 6 minutes or until crispy.
To make the yogurt sauce, mix the grated garlic, lemon juice, dill, and mint in a small bowl.
Layer pita with hummus, yogurt mixture and corned beef. Top with sliced cucumbers and shredded lettuce. Add pickled vegetables if you choose.