Corned Beef Roll Ups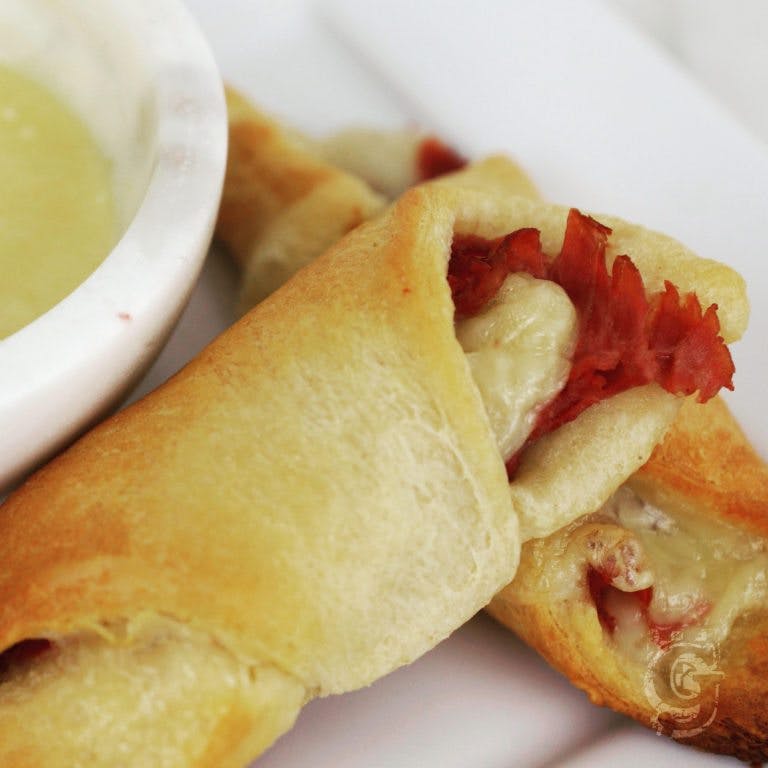 Need a great, easy appetizer? Try these Corned Beef Roll-Ups with a delicious Honey Mustard dipping sauce!
Prep Time 10m | Cook Time 15m | Ingredients 6 | Serves 4
Ingredients
Roll of Refrigerated Croissants
8 slices of Corned Beef
8 slices of Swiss Cheese
Honey Mustard Dipping Sauce
2 tbsp honey
2 tbsp mustard
1 tbsp mayo
Directions
1. Heat the oven to 350 degrees F.
2. Separate the dough into 8 triangles. Place one piece of corned beef and one slice of swiss onto each triangle.
3. Roll up from the long edge of the triangle. Place on ungreased parchment on a cookie sheet.
4. Bake 15 minutes or until golden.
5. Mix honey, mustard, and mayo. Serve with rolls ups.