Corned Beef Reuben Pizza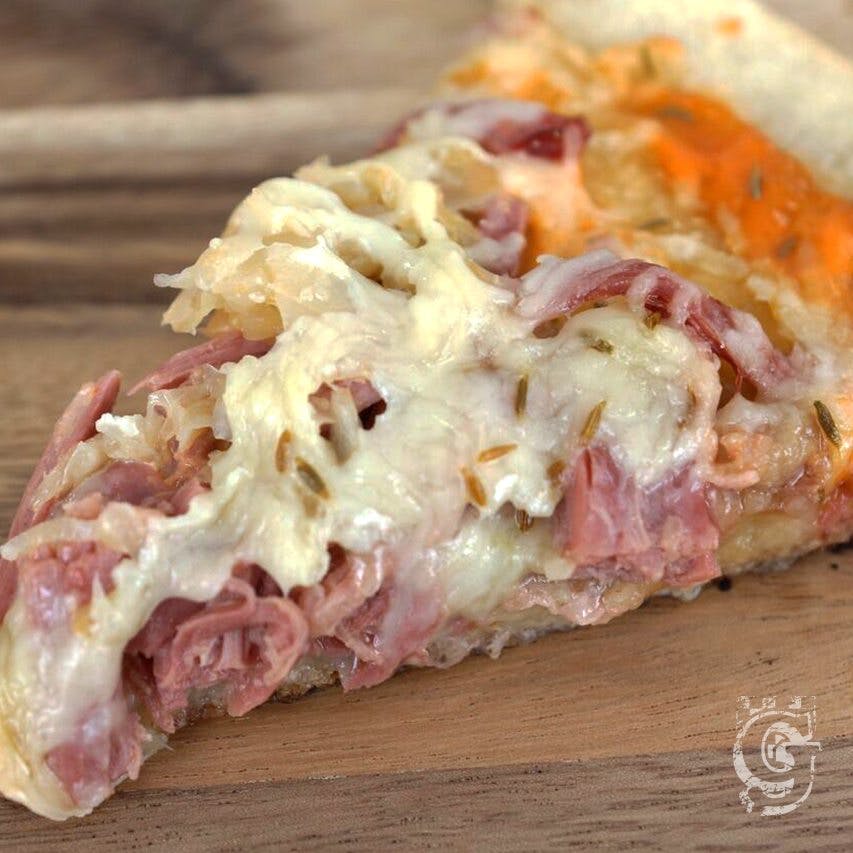 Pizza like you've never had it before! Why settle for just a Reuben or just a pizza when you can have both!
Prep Time 10m | Cook Time 10m | Ingredients 7 | Serves 2-3
Ingredients
1 Tube Refrigerated Pizza Dough
1.5 lbs Grobbel's cooked corned beef (leftovers are great)
1 cup drained sauerkraut
1 tbsp caraway seeds
1-2 cups Thousand Island dressing
3 cups shredded swiss cheese
1 cup shredded mozzarella cheese
Directions
1. Pre-heat oven to 400°F.
2. Unroll dough onto a non-stick cookie sheet and bake for 5 minutes.
3. Remove the cookie sheet from the oven.
4. Spread the desired amount of Thousand Island dressing over dough, leaving a 1/2" edge all the way around.
5. Next spread the corned beef, sauerkraut, caraway seeds, and the cheese up to the dressing (still leaving the ½" edge).
6. Bake on the lower rack for 6-10 minutes or until the crust is golden brown and cheese is melted and bubbly.