Corned Beef Mac and Cheese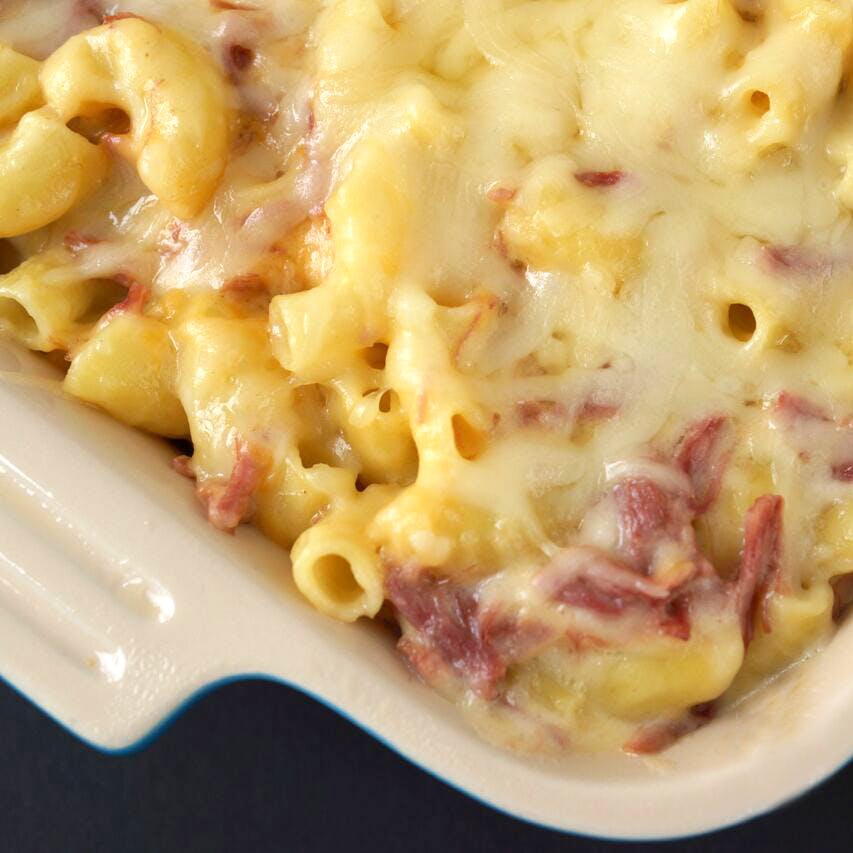 Change up this comfort food standard with some Swiss cheese, Gruyere, and shredded Corned Beef!
Prep Time 20m | Cook Time 30m | Ingredients 7 | Serves 6
Ingredients
Box of Macaroni Noodles
1 cup of Grated Swiss
1 cup of Gruyere
1 cup of Cheddar
1/2 cup of half and half
1 cup shredded, cooked corned beef
1/2 cup crushed buttery crackers
Directions
1. Boil pasta and set aside, reserving 1/2 cup of pasta water.
2. In a saucepan, heat butter. Add milk and flour, let thicken for 5 minutes.
3. Add salt and pepper to taste, and cheese (reserving 1/2 cup of cheese for topping). Then, stir in pasta and shredded corned beef, and spread into an oiled casserole dish.
4. Top with remaining cheese and crushed crackers.
5. Broil for 3 minutes.