Corned Beef and Cabbage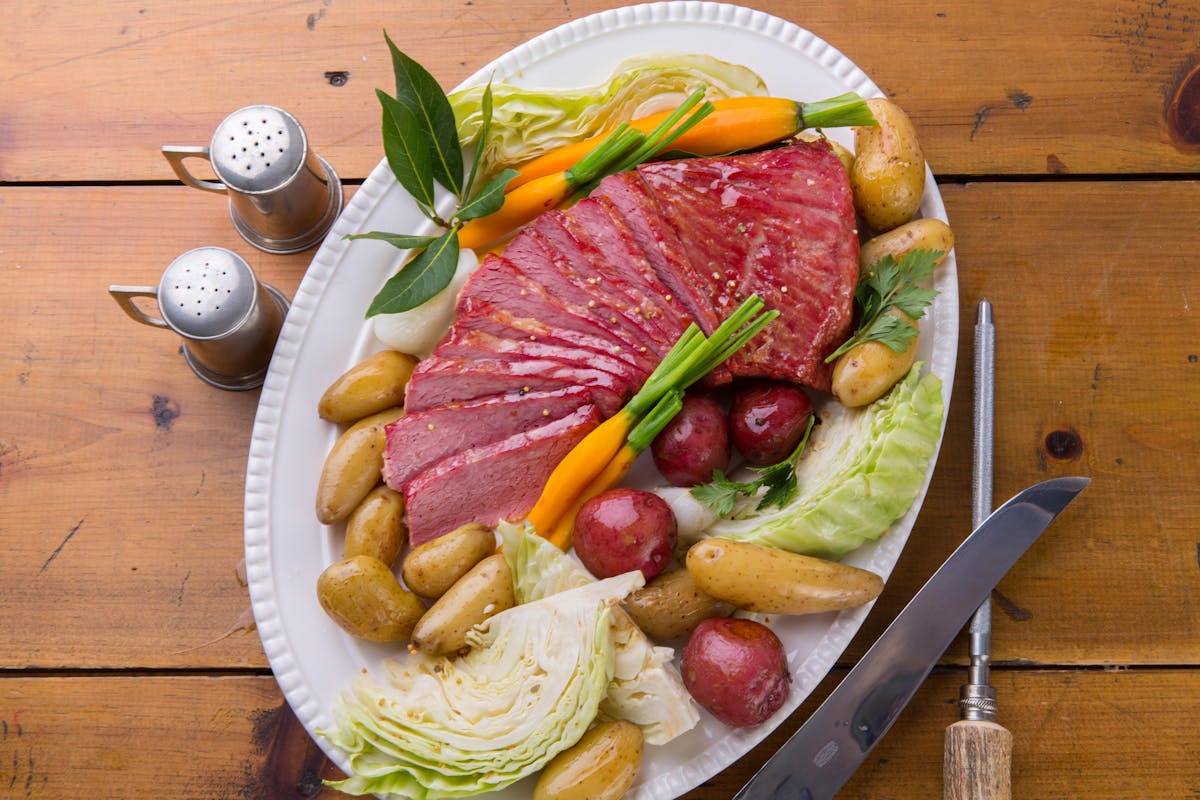 Cook Time 2.5 - 3h | Ingredients 5 | Serves 6-8
Ingredients
3-4 lb. Grobbel's Gourmet corned beef brisket
1 small onion, peeled and quartered
6 medium carrots, peeled and cut
3 potatoes, peeled and halved
1 cabbage cut in wedges
Directions
1. Remove corned beef from packaged and place in large pot with sufficient water to cover the meat. For a more robust flavor, add desired amount of enclosed spice packet to water.
2. Bring water to boil.
3. Reduce to simmer and cover. Simmer approximately 2 1/2 -3 hours or until firmly fork tender. Internal temperature should be at least 160°F for food safety; for optimal tenderness, cook to an internal temperature of 190°F.
4. With 15 minutes remaining, add to the pot 1 small onion, 6 medium carrots, and three potatoes (cut in halves). Cover and simmer 15 minutes.
5. Remove just the meat to a warm platter and cover. Let stand for 5 - 10 minutes.
6. Add 1 cabbage (cut into quarters) to the other vegetables in pot and simmer uncovered for 15 additional minutes.
7. Slice meat thinly across the grain and serve with vegetables for a complete and hearty meal.