Thai Style Corned Beef Drunken Noodles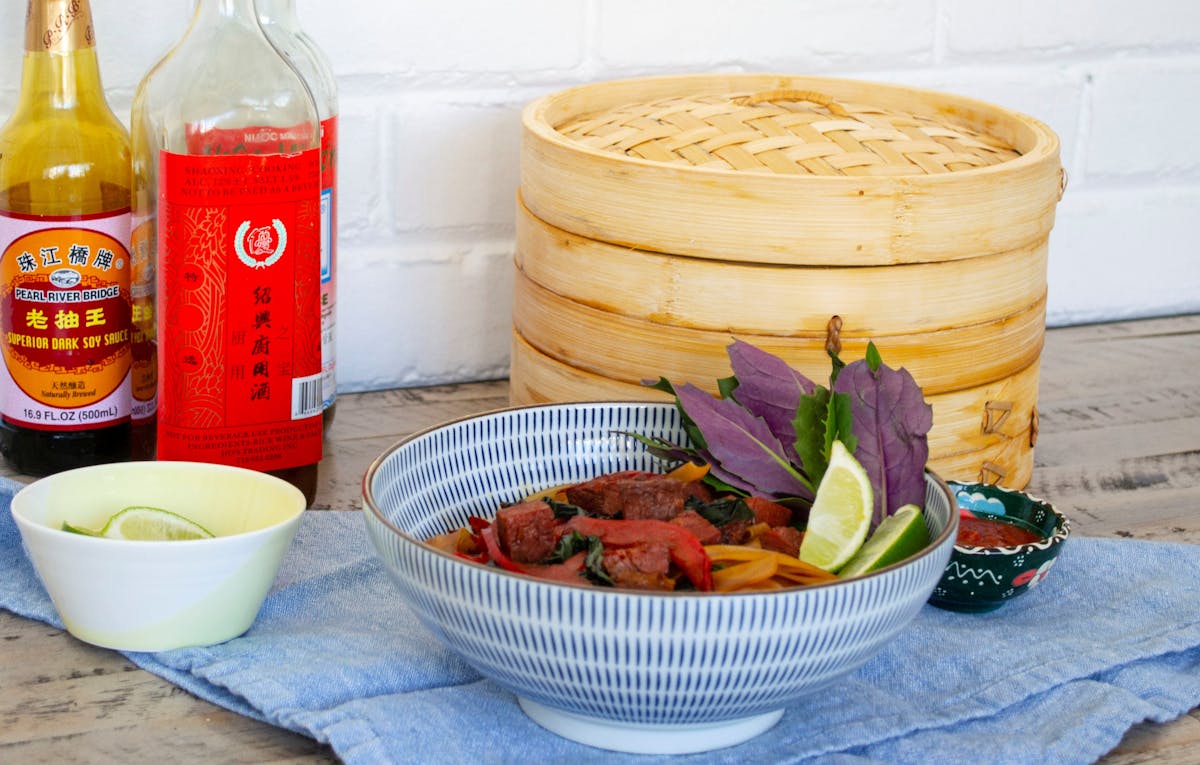 Ingredients
1 lb wide rice noodles
1 lb cooked corned beef, diced
2 teaspoons brown sugar
1 tablespoon soy sauce
1 tablespoon fish sauce
2 teaspoons oyster sauce
1 tablespoon Shaoxing wine
3 cloves garlic, minced
1 teaspoon ginger, minced
1 shallot, minced
1 red pepper, sliced thin
1 cup Thai basil, picked from the stem
Sriracha to taste
Salt and pepper
Directions
Prepare the rice noodles according to the directions on the packet. Drain and set aside.
Make the sauce by adding the brown sugar, soy sauce, fish sauce, oyster sauce, and Shaoxing wine to a bowl and stir to combine. Set aside.
Heat a pan to medium high heat. Add oil to the pan followed by the diced corned beef. Cook the corned beef until the outside is slightly caramelized. About 3-5 minutes. Then add the aromatics – garlic, ginger, and shallots. Cook until fragrant but not burnt, about 2 minutes. Add the red peppers to the pan and cook until slightly soft, about 4 minutes. Next add the sauce, Thai basil, and noodles to the pan. Cook and stir until everything is combined and hot. Season with Sriracha, salt, and pepper.
Serve immediately!