Texas Style Oven-Roasted Brisket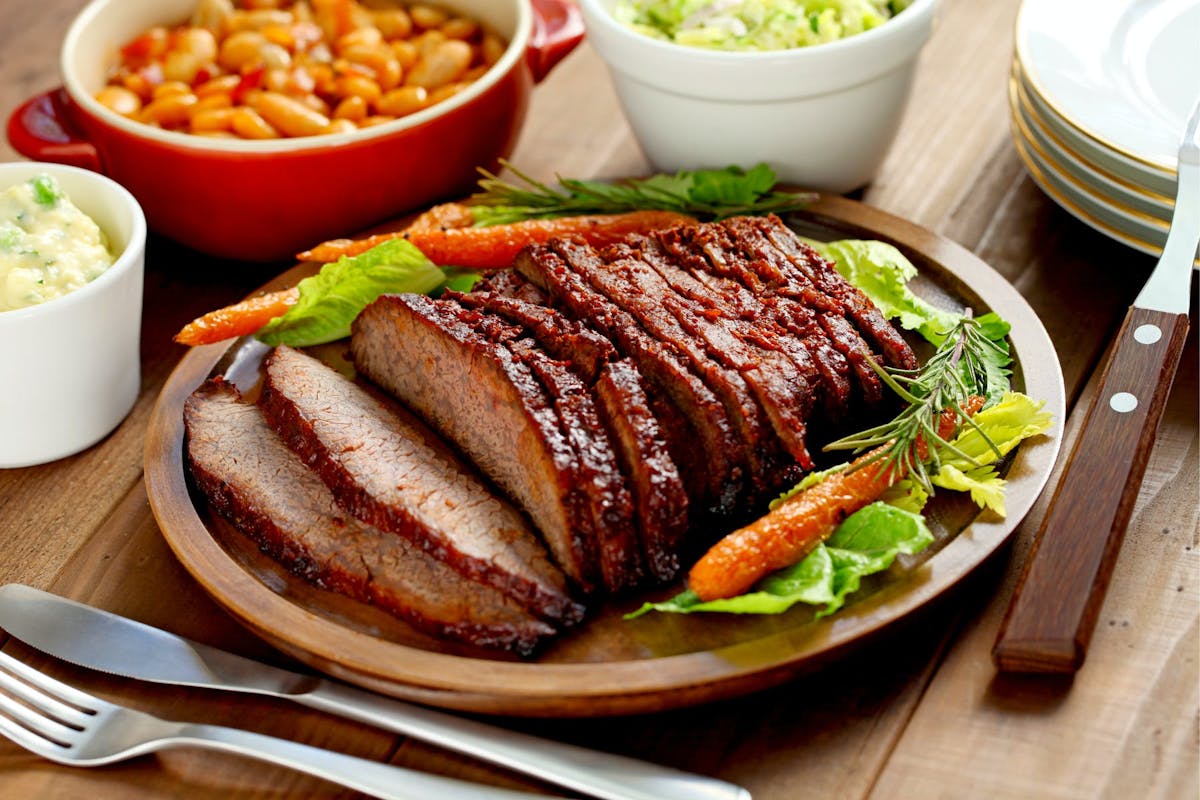 Prep Time: 10m | Cook Time: 4h | Ingredients: 10 | Serves: 10
Ingredients:
1 Piece Grobbel's Gourmet Beef Brisket
2 tbsp chili powder
2 tbsp salt
1 tbsp garlic powder
1 tbsp onion powder
1 tbsp ground black pepper
1 tbsp sugar
2 tsp ground dry mustard
1 dry bay leaf, crushed
1 1/2 cup Beef Stock
Directions:
1. Preheat the oven to 350°F. Make a rub by combining all dry ingredients.
2. Season the raw brisket on all sides with the rub. Place in a roasting pan and roast, uncovered, for 1 hour.
3. Add beef stock and enough water to yield about 1/2″ of liquid in the roasting pan. Lower oven to 300°F, cover pan tightly and continue cooking for 3 hours, or until fork tender.
4. Trim brisket and slice thinly across the grain. Top with juice from pan. Serve with your favorite vegetables, if desired.