Super Bowl Corned Beef, Swiss and Dill Dip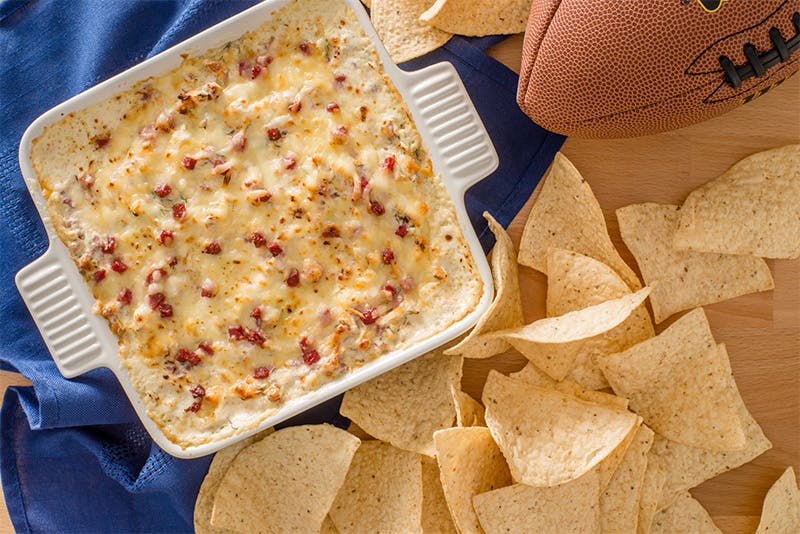 Prep Time 10min | Cook Time 20min | Ingredients 11 | Serves 8
Ingredients:
2 cups finely chopped, cooked Grobbel's Gourmet Corned Beef, Flat Cut
2 cups cream cheese, softened
2 cups shredded Swiss cheese, divided
1/2 cup mayonnaise
1/2 cup chopped green onion
3 tbsp chopped fresh dill
1 tbsp Dijon mustard
1 clove garlic, minced
1/2 tsp salt
1/2 tsp pepper
Tortilla chips
Directions
Preheat oven to 400°F. Mix together corned beef, cream cheese, 1 1/2 cups Swiss cheese, mayonnaise, green onion, dill, Dijon mustard, garlic, salt and pepper; scrape into 8-inch square baking dish. Sprinkle with remaining Swiss cheese.
Bake for about 15 minutes or until heated through. Set oven to broil; broil for about 2 minutes or until golden brown. Serve with tortilla chips for dipping.
Tip: For a spicy kick, drizzle with hot sauce before serving.