Stout and Brown Sugar Corned Beef Dinner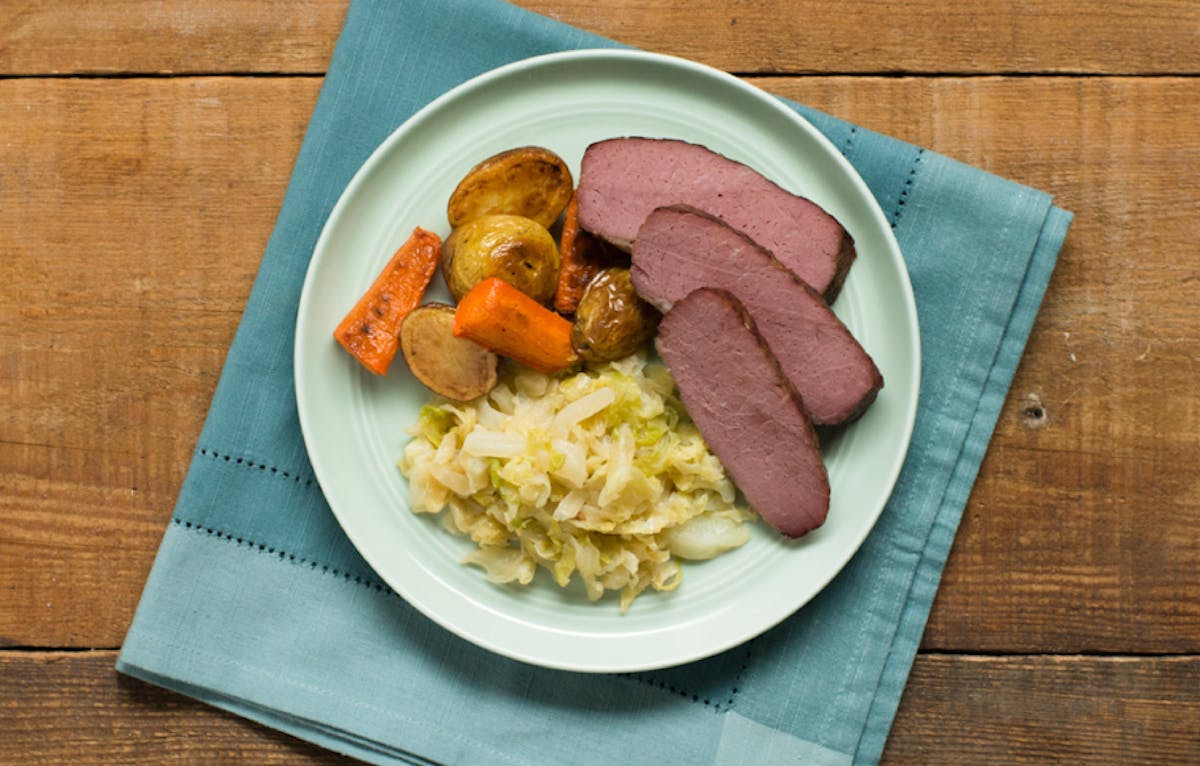 Sweet brown sugar and a dark stout mingle together to create a tender and juicy glazed twist on the classic corned beef and cabbage.
Cook Time 2.5 - 3h | Ingredients 3 | Serves 6-8
Ingredients
1 Grobbel's corned beef flat
1 cup brown sugar
1 bottle of stout
Directions
1. Preheat oven to 325°F. Place corned beef in oven safe covered pot.
2. Cover corned beef with the brown sugar. Pour one can of stout over the brisket flat, allowing extra to stand in pot.
3. Cook for 2 1/2 hours or until the internal temperature reaches at least 160°F for food safety; for optimal tenderness, cook to an internal temperature of 190°F.
4. Cut 1/4" slices against the grain and serve with desired vegetables for a complete and hearty meal.