Brisket Burnt Ends Asian Bao Buns with Radish Sriracha Slaw and Pickles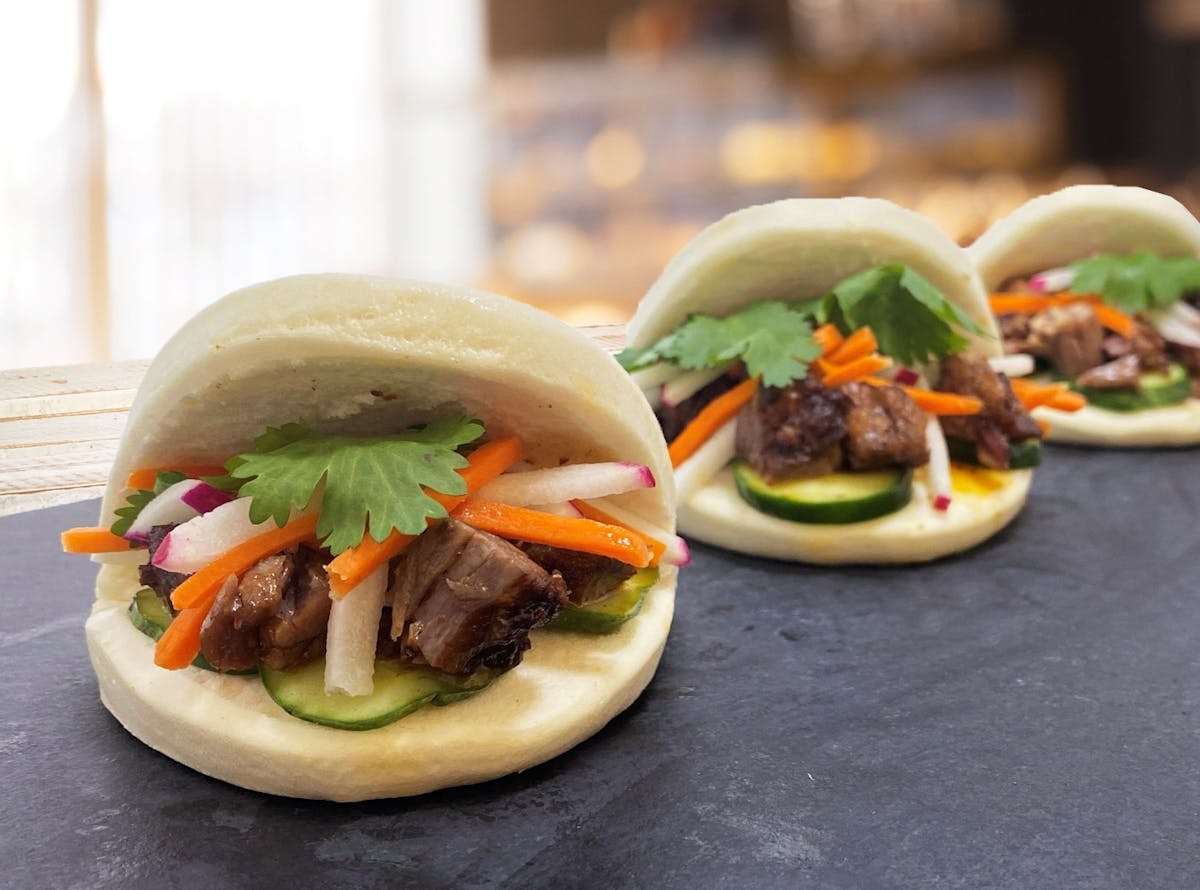 Ingredients
1 package of Grobbel's Gourmet Smokehouse Brisket Burnt Ends
1 package of frozen lotus leaf bao buns, can be found at most Asian grocers and online
½ cup radishes, shredded or finely sliced
½ cup carrots, shredded or finely sliced
½ cup mayonnaise
3 tablespoons sesame oil
1 lime, juiced
1 tablespoon sriracha, or more to taste
½ cup sliced pickles, we recommend Topor's Pickles
Cilantro to garnish
Directions
Mix the mayonnaise, sesame oil, lime and sriracha in a bowl. Taste to check spice and add more sriracha if desired. Toss the dressing with the radishes and carrots and set aside.
Heat the Brisket Burnt Ends.
Heat the premade lotus leaf bao either in a stovetop bamboo steamer or in the microwave for 30 seconds, or until the bao are thawed, lite, and fluffy.
To assemble, open the bao. Place a layer of the pickle slices on the bottom. Then mound the brisket burnt ends. Top that with the radish 'slaw and garnish with cilantro. Serve.