Roast Beef Grilled Cheese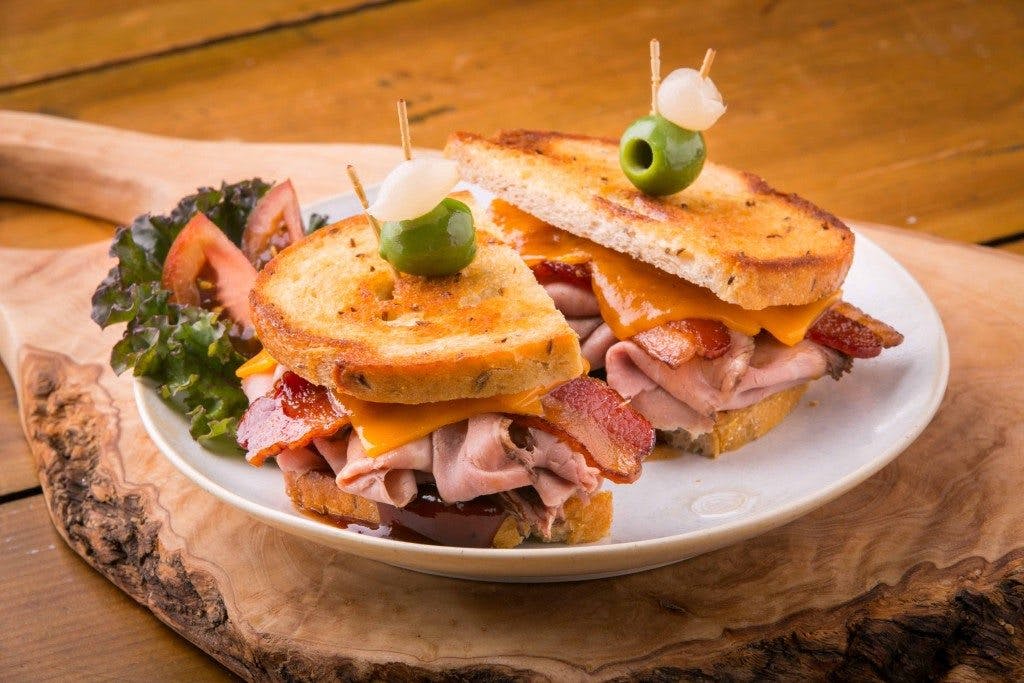 Maximum flavor with smokey bacon, sharp melty cheddar, and tender roast beef make this sandwich a must-try.
Ingredients 5
Ingredients
4 Slices of Grobbel's Shaved Roast Beef
2 Slices of Sandwich Bread
3 Tablespoons of BBQ sauce
Slice of Cheddar Cheese
3 Slices of Bacon
Directions
1. Take two slices of bread and butter them.
2. Heat up a pan to medium heat, add bacon to the pan, and one piece of bread.
3. Add Grobbel's Shaved Roast Beef and a tablespoon of BBQ sauce.
4. Add bacon, cheddar cheese, and the other piece of bread.
5. Flip when the bottom begins to turn golden brown on both sides.
6. Remove from heat.
Enjoy!