Molasses and Horseradish Glazed Corned Beef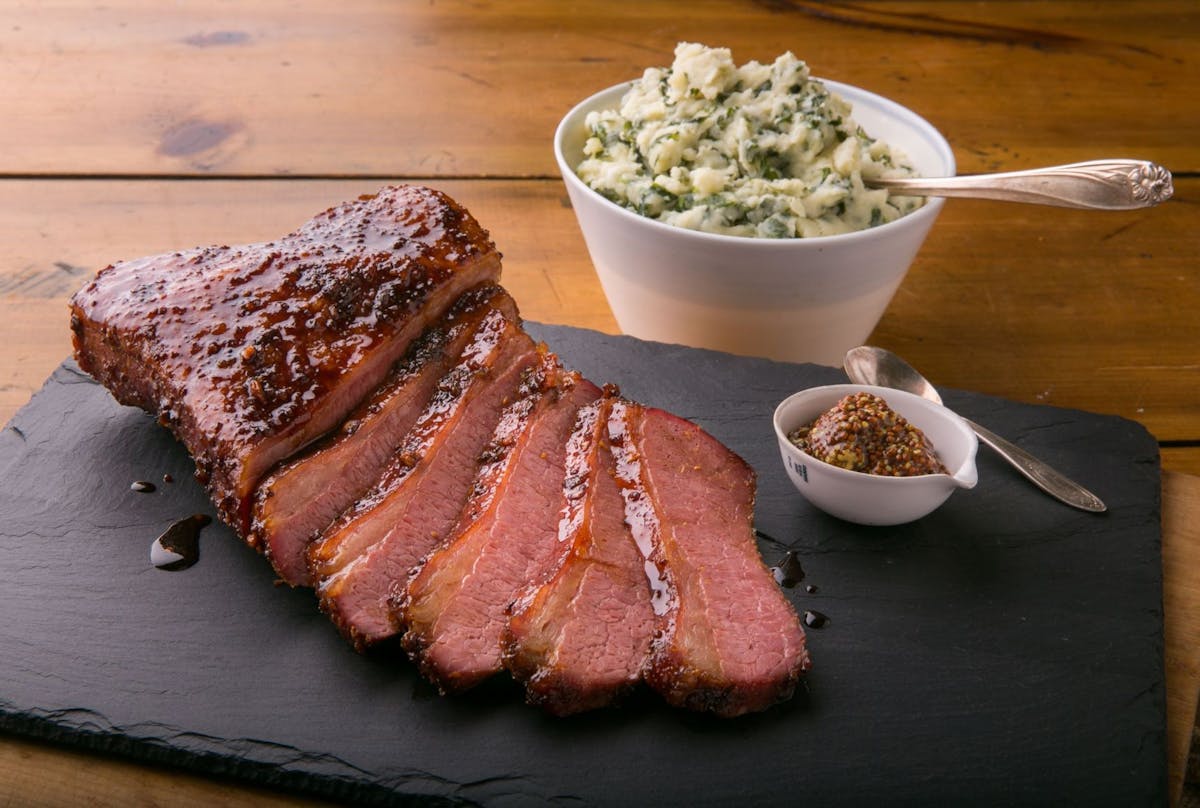 This Corned Beef with a tasty sweet and spicy Molasses and horseradish glaze will become an instant family favorite.
Ingredients 5 | Serves 6-8
Ingredients
4 lb. Grobbel's corned beef brisket
1 1/2 tsp Horseradish
2 tbsp red wine vinegar
2 tbsp mustard
1/4 cup molasses
Directions
1. Prepare Corned Beef following Corned Beef Cooking Guide. Preheat oven to 400­° F.
2. Prepare glaze by mixing together horseradish, vinegar, mustard, and molasses. Brush glaze on all sides of meat and place on broiler pan or oven proof platter.
3. Bake, brushing a few more times with glaze, 20 minutes or until glaze begins to brown. Cut 1/4" slices across the grain.
4. For a complete and hearty meal, serve with desired vegetables. Makes 6-8 servings.