Irish Quesadilla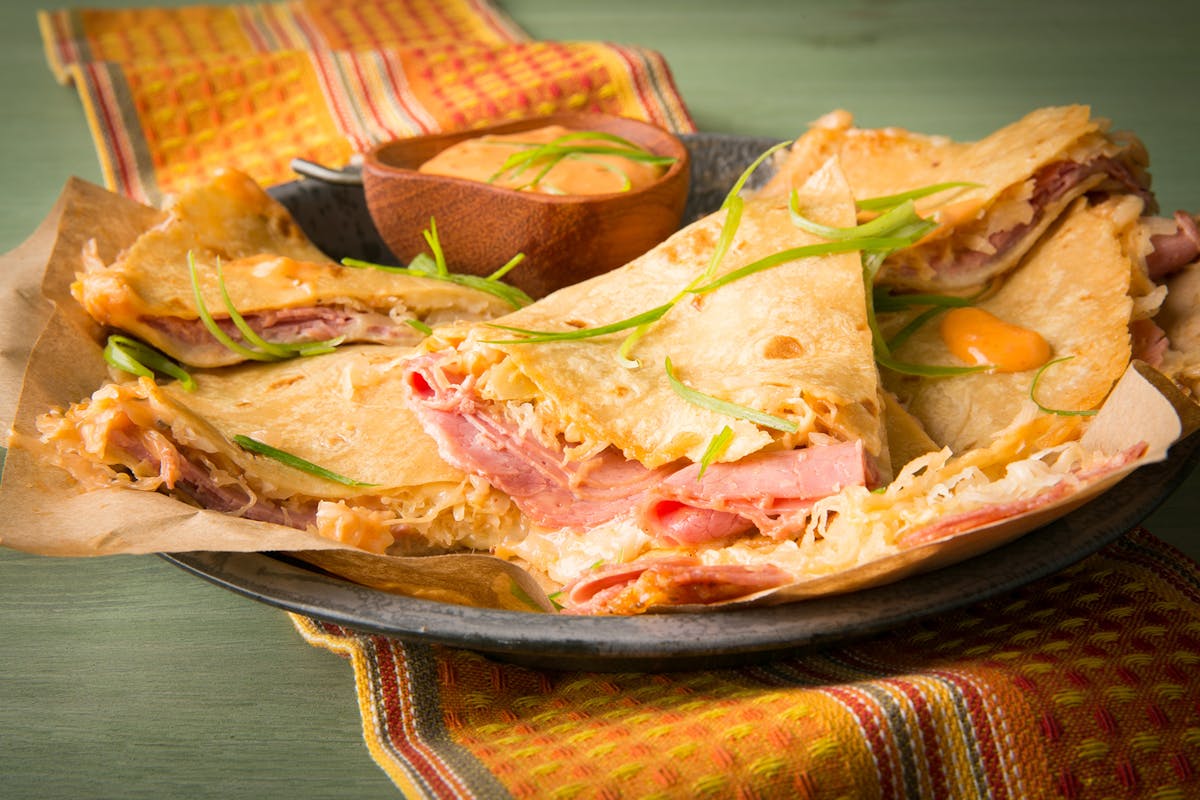 Ingredients:
4 8″ flour tortillas
1 tbsp butter, melted
1 cup shredded swiss cheese
1 cup chopped, cooked corned beef
1/2 cup Topor's Sauerkraut
Thousand Island Dressing to taste!
Directions
Heat skillet over medium heat.
Brush one side of tortilla with butter and place tortillas, butter side down on skillet.
Top each tortilla with 1/4 cup swiss cheese, 1/4 cup shredded corned beef, 2 tsp sauerkraut and top with 1/4 swiss. Drizzle with thousand island if desired.
Fold in half.
Cook 3-5 min until golden brown and cheese is good and melty.
Cut into 4 quarters