Hot Pastrami Sandwich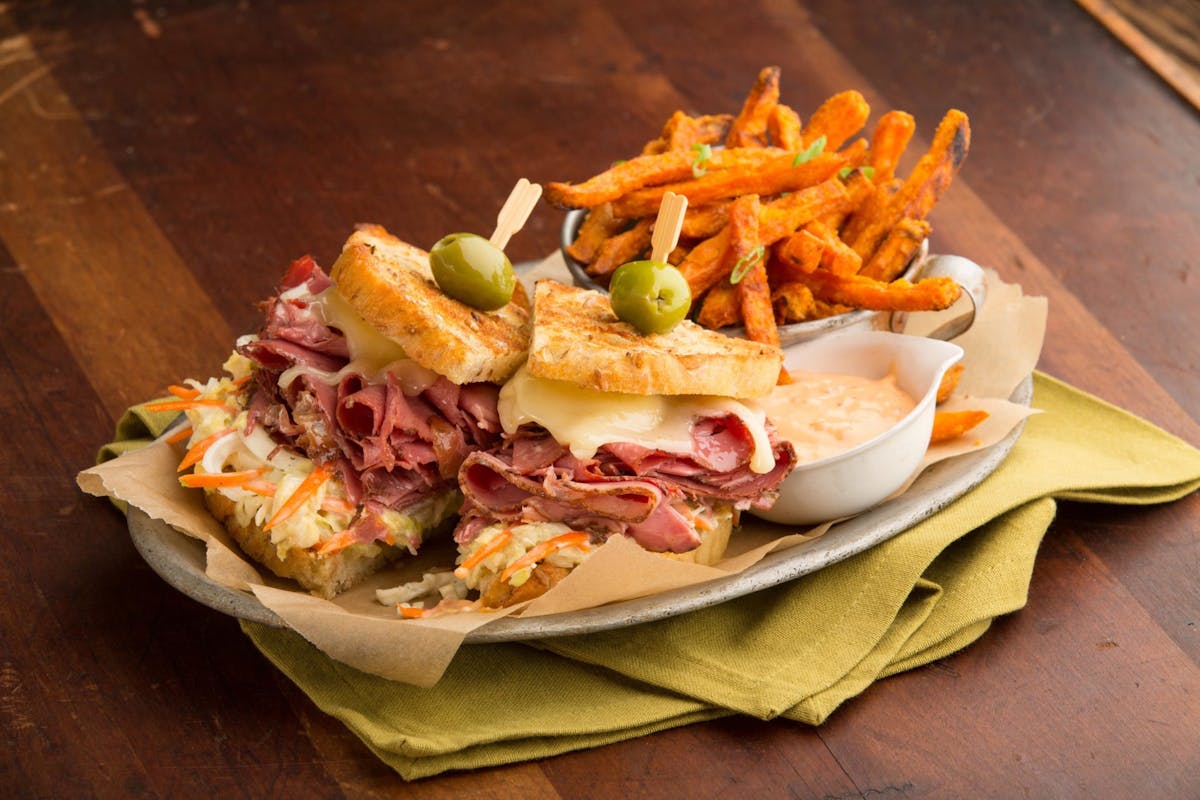 Prep Time 10min | Cook Time 15min | Ingredients 7 | Serves 2-4
Ingredients:
1 lb cooked, thin-sliced beef pastrami
Sautéed onions
Mustard (coarse grind)
2-4 slices of havarti cheese
4-8 slices of Artisan Rye bread
1 cup beef broth
Coleslaw (optional)
Directions
Sauté onions in olive oil with a pinch of salt and pepper until browned.
Simmer pastrami in the broth until pastrami is hot.
Divide pastrami evenly among bread slices.
Add cheese, coarse mustard, and sautéed onions to taste.
Grill sandwich until toasted, add coleslaw if desired.
Serve warm.