Reuben Nachos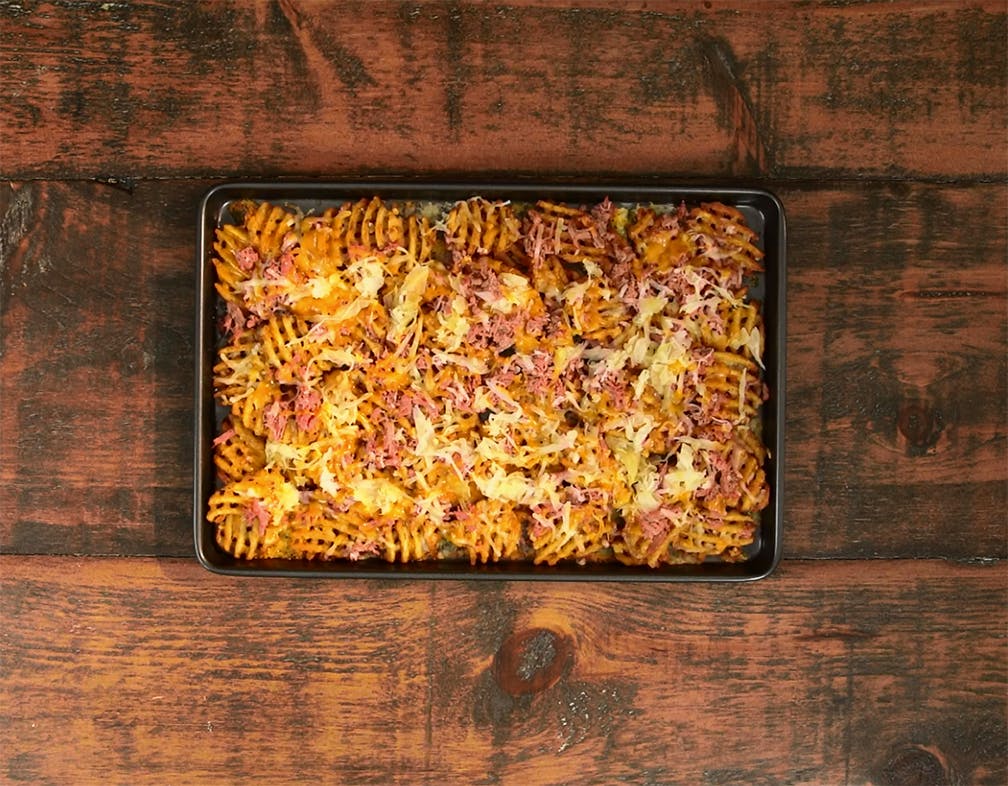 Ingredients:
1 cup of cooked Grobbel's Gourmet flat cut corned beef brisket, shredded
1 22oz package of frozen waffle fries
1 cup Swiss Cheese
1 cup Cheddar Cheese
2 tablespoons melted butter
1/3 cup sauerkraut
drizzle of thousand island
Directions
Prepare Corned Beef following Easy to Prepare Online Video, or Corned Beef Cooking Tips. Cook frozen fries according to recipe. Spread fries on a baking sheet and cover with corned beef, sauerkraut, melted butter and cheeses. Broil for 1 – 2 minutes, or until cheese is bubbling. If you choose, drizzle with thousand island.