Corned Beef Quiche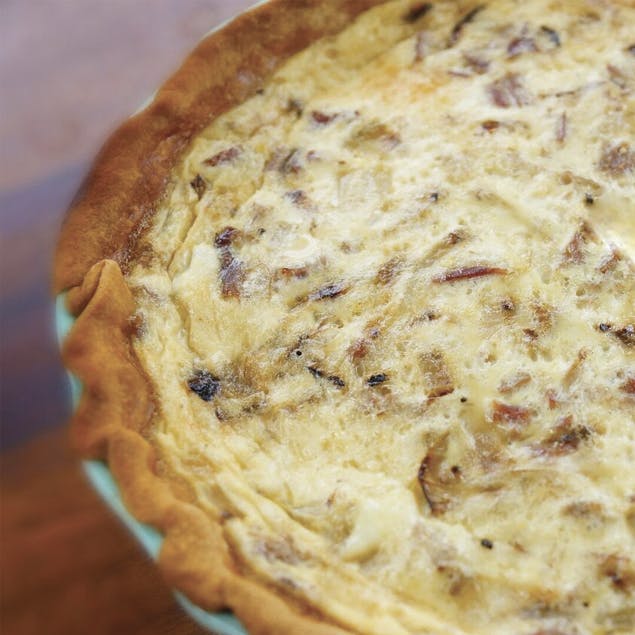 Beef up your Sunday Brunch with our corned beef quiche recipe!
Prep Time 15m | Cook Time 45m | Ingredients 9 | Serves 8
Ingredients
1 refrigerated pie crust
1 1/2 cup milk
4 eggs – whisked
1 tablespoon oil
½ onion chopped
½ green pepper chopped
1 cup cooked Grobbel's corned beef, shredded
1 cup shredded swiss or gruyere cheese
1 tbsp flour
Directions
1. Heat oven to 400°F. Place pie crust in pie pan. Heat for 5 – 7 minutes or until lightly golden, then remove from oven.
2. Turn oven down to 350 degrees F. Heat oil in a frying pan. Cook onions and green pepper until translucent . Add to bowl with milk, eggs, salt and pepper.
3. Toss cheese in flour to coat, then add to egg mixture. Stir in corned beef.
4. Pour into cooked pie shell and place back in oven for 40 minutes or until cooked through. Enjoy!