Kimchi Reuben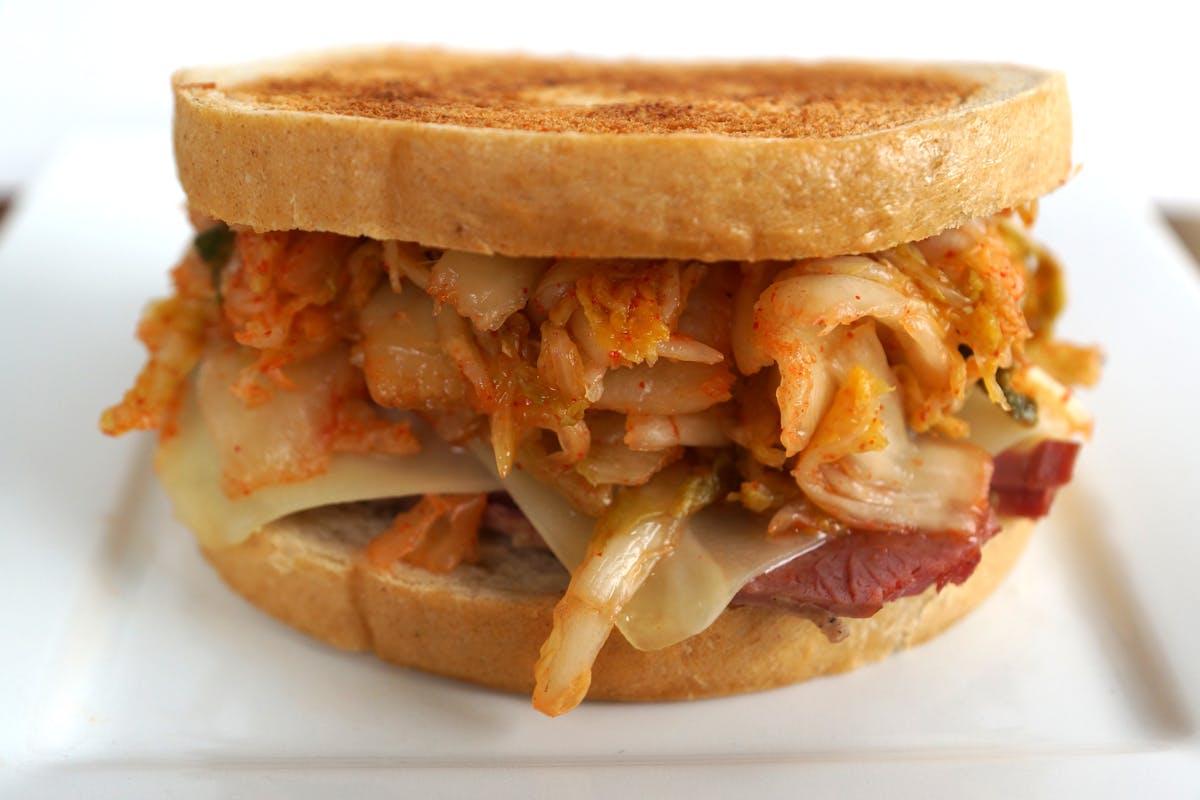 What to do when you're craving corned bee and something spicy? Kimchi Reuben!
Prep Time 10m | Ingredients 5 | Serves 1
Ingredients
2 Slices Rye Bread
3 oz Grobbel's cooked corned beef, thinly sliced
2 Slices Swiss Cheese
3 oz Kimchi
1 tbsp Thousand Island Dressing or Mustard
Directions
1. Layer cheese, meat, kimchi, condiment, then cheese again between two slices of bread.
2. Place on a non-stick cooking surface.
3. Grill to a golden brown on each side.
4. Serve immediately. For best flavor and texture, grill without butter or margarine.