Corned Beef Fried Rice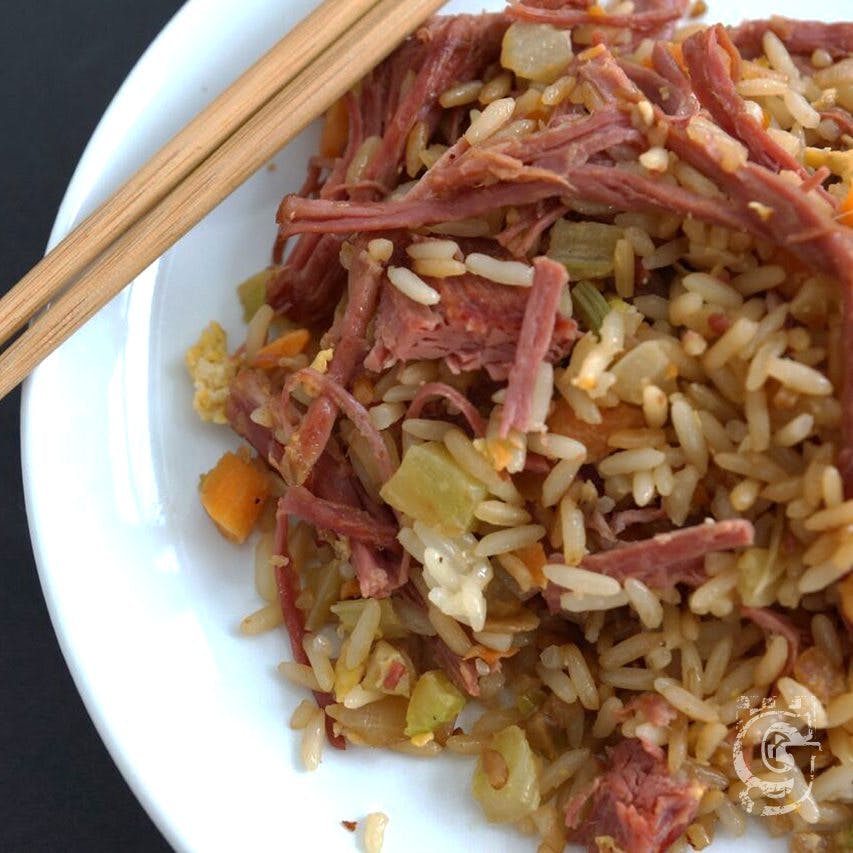 Traditional fried rice will never be the same when you try adding Corned Beef!
Prep Time 10m | Cook Time 20m | Ingredients 6 | Serves 4
Ingredients
1 cup white rice
1 cup cooked, shredded Grobbel's corned beef (leftovers are great)
1/2 cup carrots, chopped
1/2 cup onion, chopped
1/2 cup peas
1 egg
Directions
1. Cook rice according to package directions.
2. Heat oil in a pan, cook carrots and peas until tender. Add corned beef, cook until brown.
3. Make a small hole in the center. Heat egg in the hole by moving around gently to start scramble.
4. After it starts to cook, mix into the rest of the rice.